YEEEEEHA!
The new wax has arrived, covers are printed and folded.
Ready to be shipped!
12″ SplitLP contains 7 new CONGREED-songs and 2 apocalyptic smashers of our friends of AFFRES.
Thanks to : Cold Mind (artwork), Disvlar Studio (recording, mix), La Main Noire Studio (mastering), Circle Print (screenprint), Deviance Records/ Crustatombe/ Blackout Brigade/ Lilith Records/ Last Temple of Anxiety and ToTo (labels)
You can download it on bandcamp. For free but any donation is appreciated. Best directly via paypal: congreedband@gmail.com (send to friends or family
)
10 € plus shipping, or get one on one of the upcoming shows.
Next stops: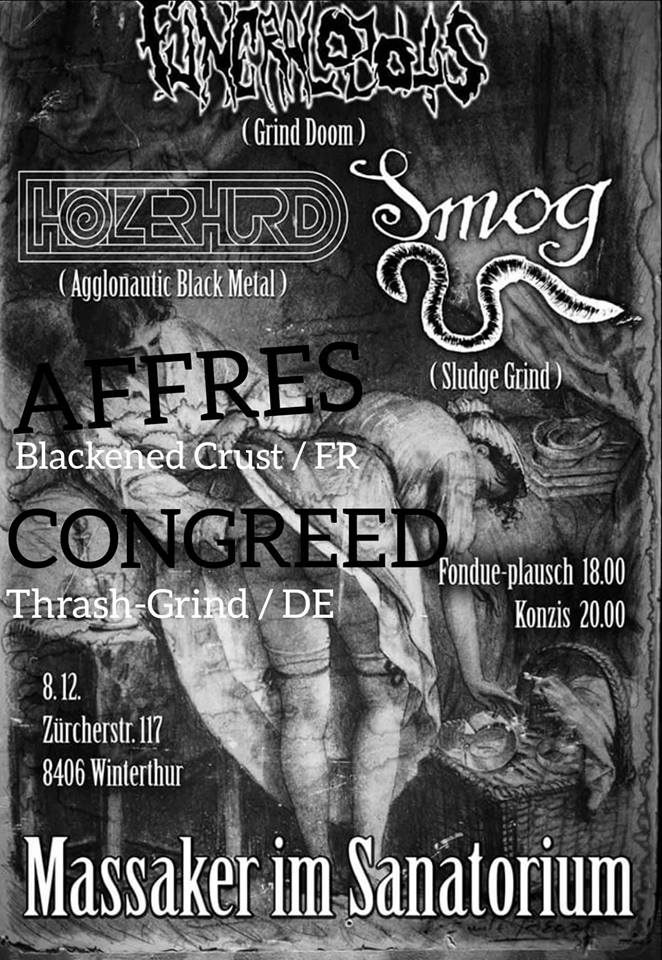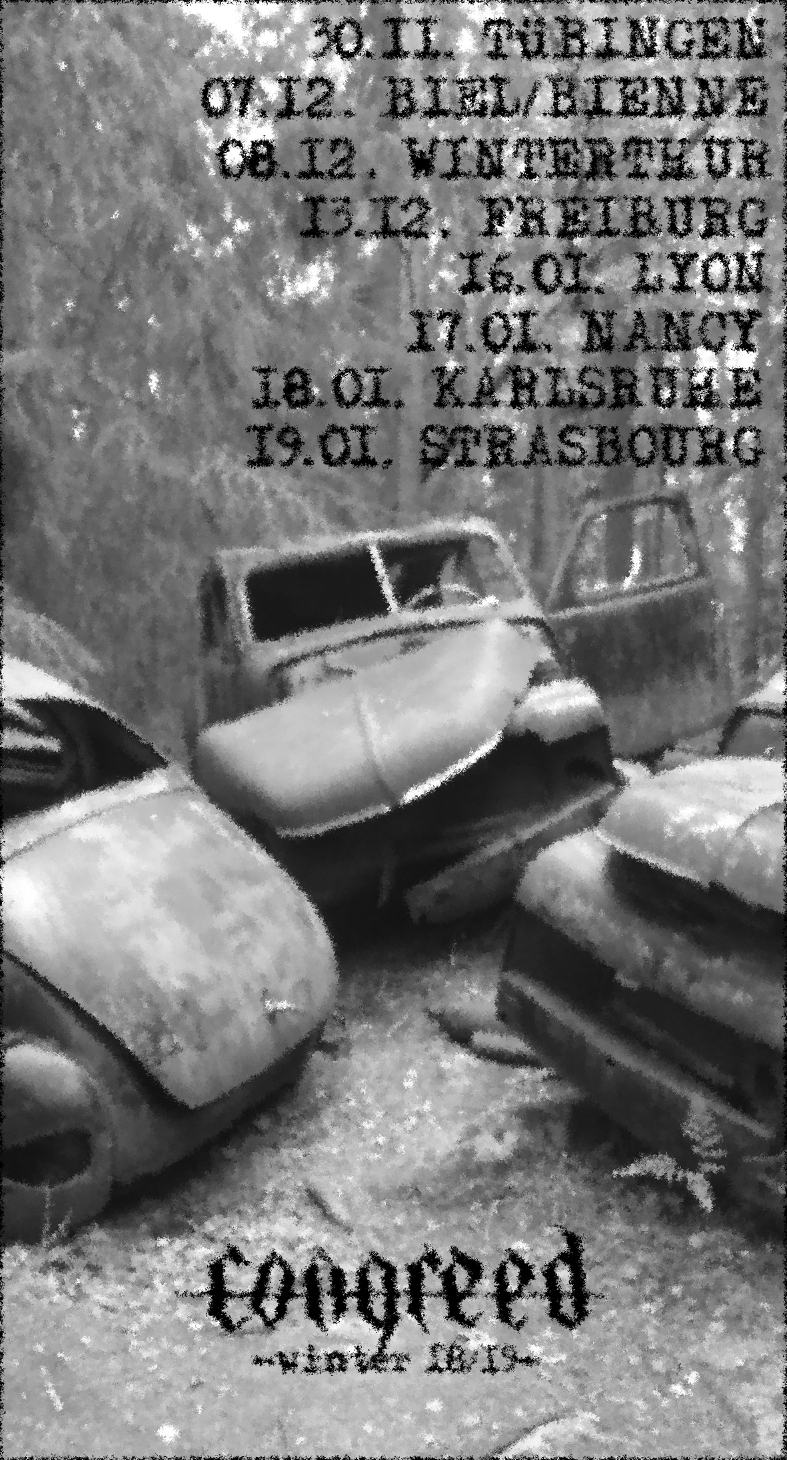 December 07, Biel, Xrottbar w/ Affres, E.P.M.D., No Vale Nada – Plattentaufe / Release Party
December 08, Winterthur, Sanatorium w/ Affres, Smog, Funeralopolis, Holzerhurd
December 13, Freiburg, Kts (International ACAB-day) w/ TheGiveaShits, Rat:ten, Trockenkotze
January 16, Lyon, TBA
January 17, Nancy, Black Baron Bar
January 18, Karlsruhe, P8 w/ Gorgonoisid, Messed, Caffeine
January 19, Strasbourg, Diamant d'Or w/ Gorgonoisid, Messed, Caffeine
Cheers!